Walt Whitman Association – 200th Birthday Celebration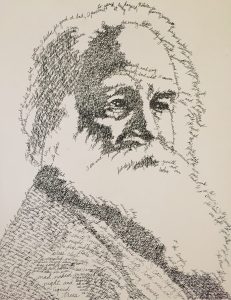 Image Credit: J. Sokol, 1980
May 29th, 2019
5pm-8pm
On May 29th the Walt Whitman Association will be ringing in the 200th birthday of Walt Whitman with our time-honored Annual Walt Whitman Birthday Celebration and the regional Walt Whitman High School Poetry Contest awards ceremony. This year's reception and recitation of the winning poems will be held at the Rutgers University-Camden Stedman Gallery, and guests will be joined by Walt himself, portrayed by historian Darrel Ford. The celebration begins at 5pm and will feature poetry readings, cake, and punch. This will also coincide with the opening of the Rutgers' exhibition Democratic Vistas: Whitman Body and Soul, a contemporary survey of art inspired by the Good Gray Poet. We look forward to seeing you there!
The City Of Camden Celebrates America's "Poet of Democracy" In Honor Of Walt Whitman's 200th Birthday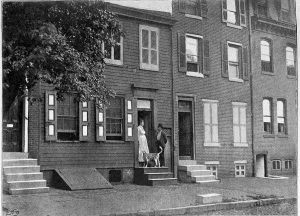 Image credit: Walt Whitman Association
Friday, May 31, 2019
10am
On May 31st the City of Camden along with the Walt Whitman House Historic Site will kick-off Walt Whitman's 200th Birthday Celebration in Camden, NJ.  The event will take place in front of Whitman's former home at 328 Mickle/Martin Luther King Jr. Blvd. and will celebrate the achievements of the world-renowned poet.  The program, which will focus on Whitman's time in Camden as well as the history of Camden in relation to the historic site, will include guest speakers, a poetry reading, and musical selections, along with a ceremonial proclamation presentation by Camden Mayor Frank Moran commemorating Whitman's 200th Birthday.
For more information, call the City of Camden at (856) 757-7200 or the Walt Whitman House (856) 964-5383
Visit us at www.ci.camden.nj.us orhttps://www.state.nj.us/dep/parksandforests/historic/whitman/index.html
How Sweet the Silent Backward Tracings! Preserving the Memory of America's Good Gray Poet Through Materials, Meetings, and More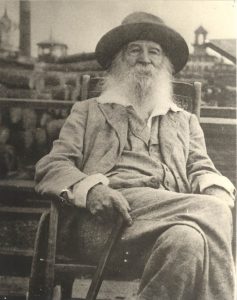 Image credit: Ohio Wesleyan University, Bayley Collection
Special Exhibit by the Mid-Atlantic Regional Center for the Humanities
Wednesday, May 1, 2019 through Saturday, July 13, 2019
The Memory of Walt Whitman lives on in the 21st century through various venues: annual celebrations, living history actors, academic journals, sculptures in his likeness, and more.  This exhibition, in conjunction with the 200th anniversary of Walt Whitman's birth, will examine the events, publications, artworks, and other forms of media through which the memory of the Good Gray Poet is immortalized – many of which take place right here in Camden.
Location: Paul Robeson Library, Rutgers University-Camden at 300 North 4th Street, Camden, NJ 08102
Opening Reception: Out of the Cradle Endlessly Rocking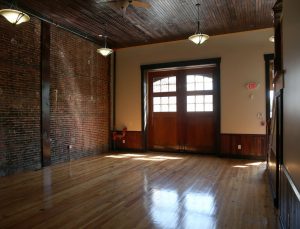 Image credit: Camden FireWorks Gallery
Exhibition at Camden FireWorks Gallery
Sunday, May 19, 2019
12pm-3pm
This exhibition of works by artist Joe Plageman features paintings depicting each line of Whitman's poem, "Out of the Cradle Endlessly Rocking" along with other works. The opening reception on May 19 will feature a live reading of the poem while viewing images of the corresponding paintings.
Location: Camden FireWorks Gallery at 1813 Broadway, Camden, New Jersey
Walt Whitman House Legacy Tours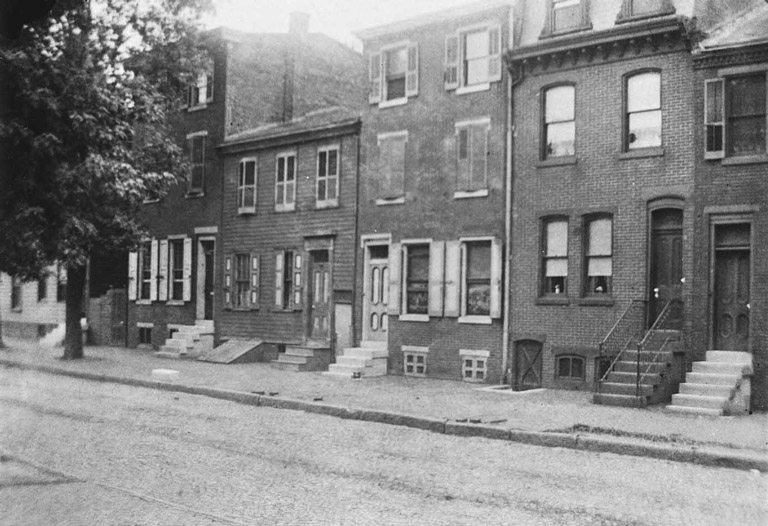 Whitman's House on Mickle Street, Camden, NJ, circa 1890. Library of Congress
May 22, 2019 – June 9, 2019
In the weeks surrounding the birthday, the Walt Whitman House Historic Site will be hosting special "Legacy" tours that focus on the work that Whitman created while living in Camden, as well as the history of Camden in relation to the historic site. The tours will explore his diary jottings in Specimen Days and his ruminations on the growth of America in With Walt Whitman in Camden by his biographer Horace Traubel. The compilation volume Specimen Days and Collect was assembled during his time in Camden, and illustrates Whitman's experiences and opinions of his life's work.
These special tours will be by appointment only, and we expect them to fill up quickly so we encourage those interested to call ahead to secure a spot on the tours. Tours will be held from 10:00am – 11:30am and 1:30pm – 3:00pm. Reservations can be made by calling(856) 964-5383.
Democratic Vistas: Whitman Body and Soul
Walt Whitman's Tomb with marker, illustration by John Giannotti; Walt Whitman's Garden Orb by Paul Stankard, 2018
May 29, 2019 through December 7, 2019
Rutgers Camden will be hosting "Democratic Vistas: Whitman Body and Soul," a survey of contemporary art relating to the life and work of Walt Whitman. The exhibition will include work by a variety of artists from all over the country, including sculptor John Giannotti and glass artist Paul Stankard, reflecting on his view of a changing America and dreams for an egalitarian society. The opening of the exhibition and the annual birthday celebration will take place on May 29th at 5pm at the Rutgers Stedman gallery. We hope to see you all there!